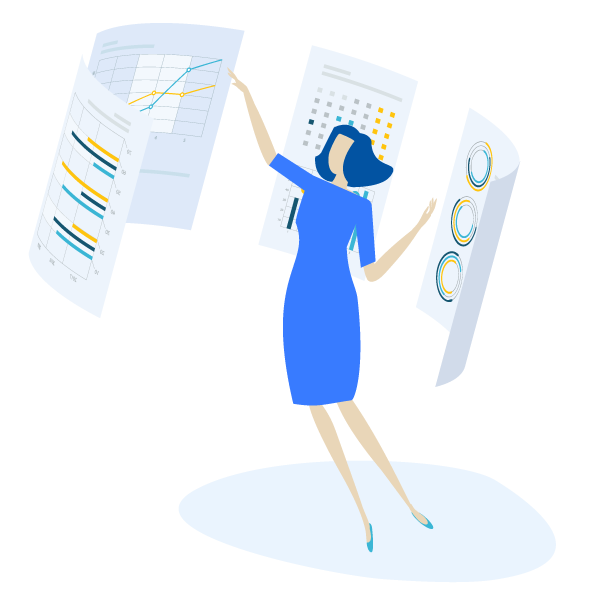 Unacceptable service and performance levels remain one of the biggest challenges for ECM delivery teams. Unfortunately, most don't know there's an issue until a user opens a support ticket, an internal developer contacts the ECM team, or business management escalates an incident to the ECM application owner. It's impossible to answer the basic question "How are we doing?" if you don't know what normal is. Benchmarking performance and service levels to establish a baseline can help you navigate the risks and avoid costly outages. Moving ECM apps to the cloud can complicate these answers even more given SLA and response time definitions will vary by provider.
Why ECM Baselines Matter
According to a recent study, 51 percent of outages and 53 percent of brownouts are avoidable if you understand the signs and can proactively answer these two questions:
Is usage trending toward a danger level?
Is critical app performance trending steadily downward?
To answer these questions, you need to understand what your service and performance baseline is, so you can identify areas for improvement and detect problems that lead to downtime and access issues. Establishing your ECM baselines for performance and service levels will allow you to:
Keep ECM apps running smoothly
Resolve issues before they impact end users
Report on KPIs to your ECM app consumers
Track how ECM upgrades affect the system
Understand and plan for increased ECM application use driving capacity demand, remote work, etc.
The key to achieving this is to employ active monitoring to provide visibility into ECM focused operating metrics and what users are doing with content. This insight provides the ability to proactively detect and solve the problems that lead to downtime and access issues.
It sounds easy but given general purpose SIEM, APM, and network monitoring tools don't have the depth of experience or out of the box native interfaces for  ECM platforms and applications to fill this gap effectively and efficiently, this is a major challenge for most organizations.
Do More with Less Using Reveille's ECM Baseline Metrics
Just like anything else, choosing the right partner for the job is essential. The good news is you don't need to find a business analyst or use DIY hacks to establish ECM baselines and maintain SLAs, instead consider Reveille. With out-of-the-box reports and monitoring for a wide range of enterprise ECM applications, Reveille helps you get ahead of and validate service and performance issues instead of relying on user support tickets and anecdotal evidence.
Reveille's performance analytics with content sensitive metrics allow you to establish baselines, reduce problem MTTR time, improve management communication and visibility, and ensure higher availability with less or same staff levels. All with no app changes or performance impact. And no need for manual checklists and 'eyes on glass' to gather data points for either on-premises or cloud-based ECM apps.
Get detailed actionable insight on:
The health of your entire ECM stack,
Detailed drill down to quickly pinpoint and resolve issues,
Issues with real-time notifications when maximum thresholds are exceeded,
How the system is performing with reports, and,
Take automatic actions to resolve issues if required
Sound interesting? Give us 2 minutes.
Watch this short demo to see how Reveille establishes ECM baselines and provides insight into your ECM service, availability, and performance levels without the heavy lifting.