Leading solutions to understand and manage your enterprise content systems.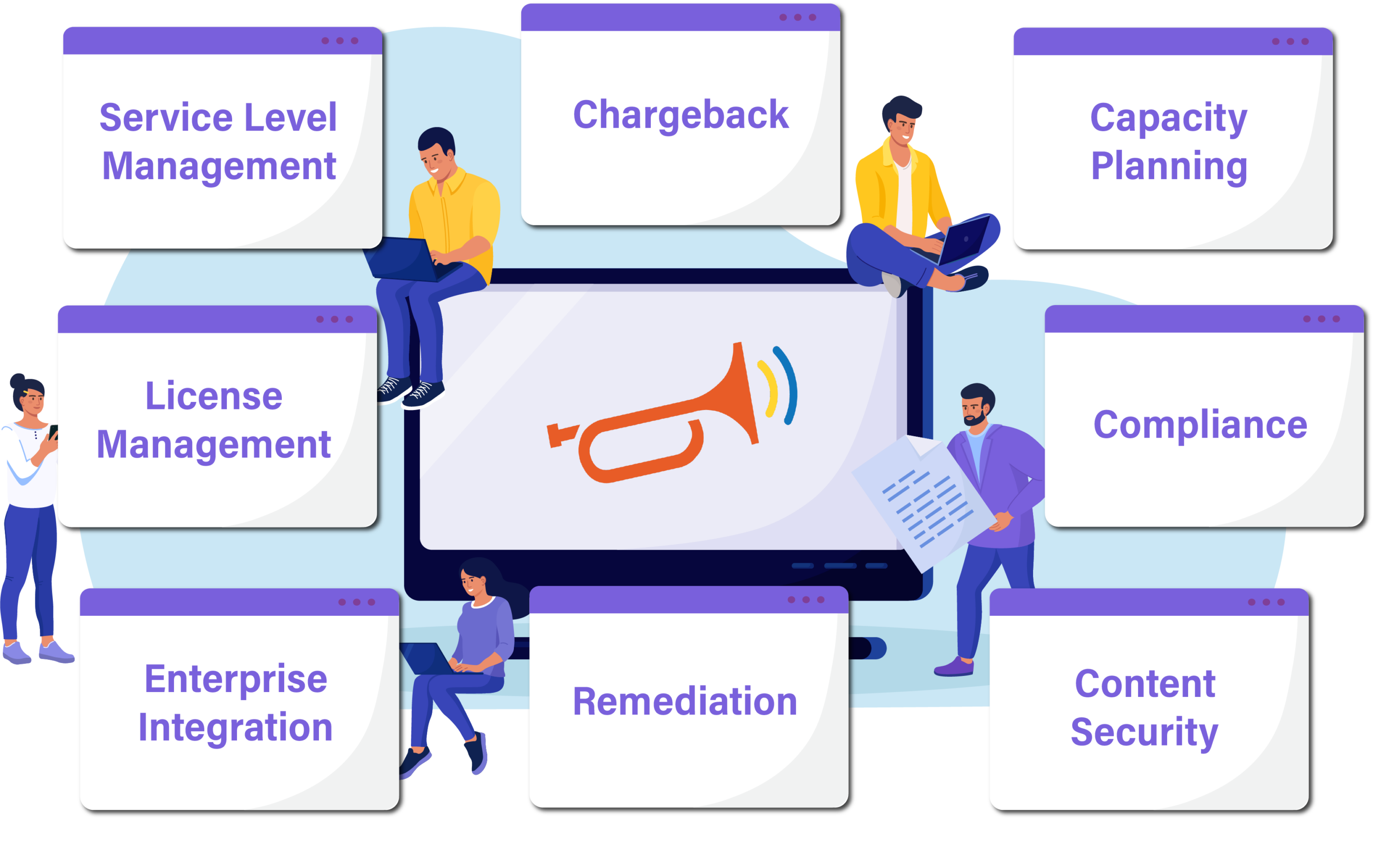 

Cloud, on-Prem, or Hybrid



Configure / No Code
Out-of-the-box Solutions for ECM
Service Level Management
Report and communicate ECM service levels and operating metrics.
Remediation
Trigger automatic responses to recover from ECM application issues.
Capacity Planning
Gather ECM operating metrics to feed capacity planning.
Enterprise Integration
Connect Reveille with problem, incident, reporting, and change management processes.
License Management
Gather active user information for ECM applications and platforms.
Chargeback
Gather active user and repository activity for ECM applications by configurable groups.
Content Security
Detect and respond to suspicious content access.
Compliance
Gather user activity information to fulfill audit and compliance requests.