Leading solutions to understand and manage your enterprise content systems.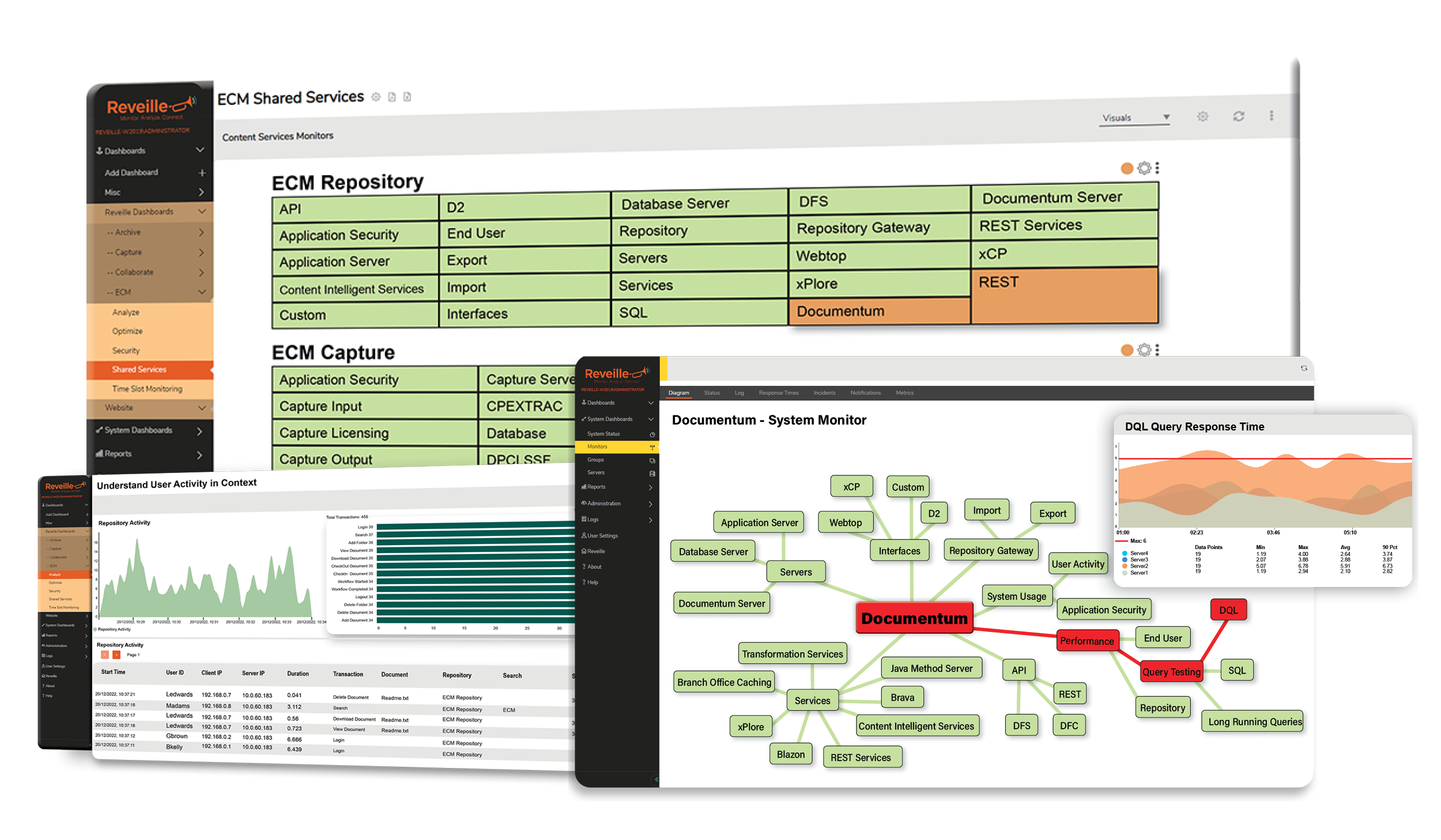 

Documentum / Documentum D2 / Documentum xCP / Custom Applications



Cloud, on-Prem, or Hybrid



Configure / No Code

Reveille Platform
Monitor ECM out-of-the-box.

Reveille User Analytics
Observe ECM user activity.

Reveille Connectors
Integrate ECM visibility within your current environment.