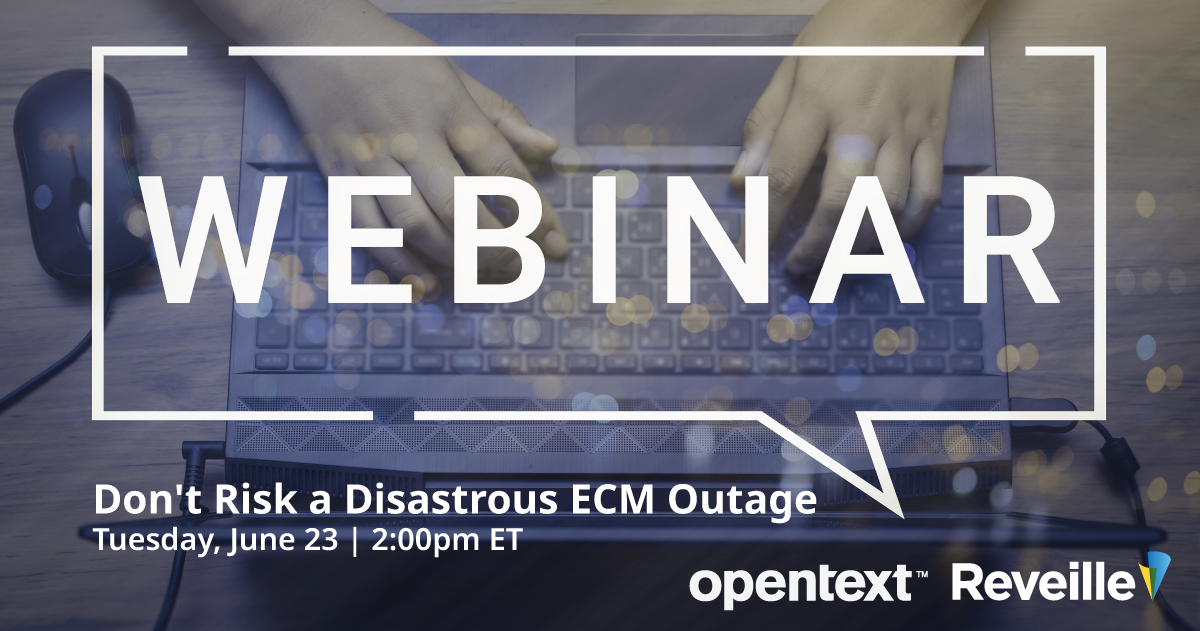 Modern enterprises rely on enterprise content management systems (ECM) for day to day business critical operations and customer facing apps, so ensuring the availability of these business-critical apps is a high priority. Despite this understanding, when untimely outages occur (and typically at the worst time) almost all enterprises contend with them in a reactionary manner. Understanding the frequency, impact, and warning signs can help you navigate the risks.
Danger Ahead, Risks to Avoid
A recent survey revealed that despite 80 percent of survey respondents reporting that the performance and availability of their IT infrastructure tops their list of concerns. 96 percent of organizations had experienced at least one major outage in the past three years. And the impact to a company's bottom line is significant. Companies that face frequent outages experience costs up 16 times more to mitigate and resolve, than companies with less frequency.
There is some good news. The survey also reported that 51 percent of outages and 53 percent of brownouts are avoidable. According to the article, the two most critical signs of an imminent problem most often missed are:
Failing to notice when usage is trending toward a danger level.
Failing to notice that critical app performance is trending steadily downward.
The key to maintaining ECM service levels having visibility into ECM focused operating metrics, and insight into what users are doing with content is to employ active monitoring. This provides the ability to proactively detect and solve the problems that lead to downtime and access issues. Avoid ECM disruptions by quickly adding performance visibility, operational oversight, and content security breach protection of your ECM applications.
Sounds easy but given general purpose SIEM, APM, and network monitoring tools don't have the depth of experience inside ECM applications to effectively and efficiently fill this gap, this is a major challenge for most organizations.
Don't Risk a Disastrous ECM Outage
Join us on June 23 at 2:00pm ET to learn how OpenText™ Content Security and Performance by Reveille helps customers mitigate productivity losses and indirect damage to operational efficiency with an advanced solution that closely monitors core ECM processes to reduce downtime, outage risks and insider threats.
The webinar will explain how the Reveille packaged solution:
Improves the health, security and reliability of ECM infrastructure.
Keeps critical content secure by stopping unwanted access.
Meets and maintains compliance through visibility into document access.
Complements the existing help desk, notification, and security threat processes
Uncover why 95 percent of Reveille customers meet their service-level agreements and resolve ECM outages up to 97 percent faster.