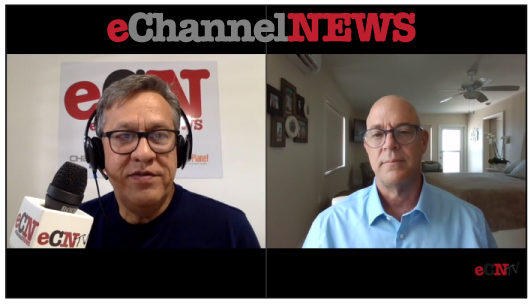 Reveille Software recently announced the launch of a new Global Channel Partner Program, providing an opportunity for technology resellers and solutions providers in North America and Europe to offer the company's best-of-breed ECM management and monitoring solutions to their customers. Reveille CMO and EVP, Rick Butgereit, recently sat down with Julian Lee at eChannel News to talk about their new Channel Partner Program.
Creating New Partner Opportunities for ECM Management
Starting in August, Reveille shifted to an all partner model, completely eliminating direct sales, to make supporting partners the priority. The new Reveille Channel Partner Program is designed to make it as simple and streamlined as possible for partners to sell Reveille's solution with confidence and accelerate their path to profitability. Reveille has significantly boosted investment in the partner ecosystem to drive broad global adoption of the Reveille solution and leverage the unique systems integration capabilities of partners to drive customer satisfaction.
While we encourage you to watch the full interview, here's some quick highlights:
The opportunity for Reveille solutions is Vast and Growing

– According to AIIM, enterprise companies have 5 or more content management systems in use, often from different vendors. They estimate that over the next two years volume of information will grow 4.5-fold; with 57% of growth attributed to unstructured data.

Reveille Helps Partners Solve a Common Customer Headache

– Reveille's out-of-the-box, agentless solution helps organizations See, Know, and Protect content applications – anywhere, be it on-premises, cloud, or hybrid. Reveille's real-time user data, dashboards, and reporting empowers businesses to gain insight and context to make better decisions and improve overall performance and security of content services and applications. Reveille supports over 20 ECM Platforms, covering 65% of the ECM market, including integrations with Open Text, IBM, Kofax, Box and Microsoft platforms. Reveille's proven solutions help over 400 companies across a range of verticals including financial services, insurance, pharmaceuticals, telecommunications, energy and utilities, manage their ECM performance and content access.

Reveille's Ideal Channel Partner Profile

– Reveille provides a unique solution to a problem most companies have, offering channel partners a path to new products and services to generate new revenue streams with generous compensation and incentives. An ideal partner has a history of solid performance, deep domain expertise and skill sets, and certifications from supported technology vendors: OpenText, IBM, Microsoft, Kofax and Box.
Watch the Interview
Watch the full interview to learn about the comprehensive benefits and opportunities available to Reveille Channel Partners. Ready to speak now? Contact us.