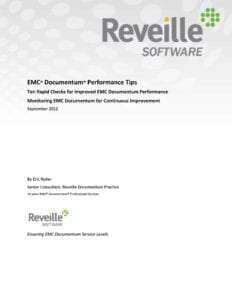 This white paper identifies immediate-impact tips for Documentum performance improvement.
These tips have been field tested and validated from years of hands-on experience in live production settings. Also included are suggestions for longer term application monitoring and maintenance.
At Reveille Software, we're dedicated to ensuring the long-term management and optimization of EMC applications.