Resource Center
Keep up-to-date on product technology and successful applications
Read through our case studies & ebooks, and watch our webinars & videos to find out how our customers have benefited from using our technology. Filter and search all of our resources to explore how you can improve your company's efficiency and effectiveness.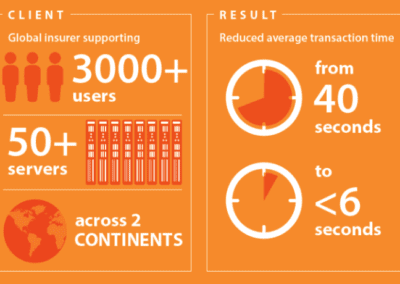 Infographic: Reveille Means Results
This infographic shares the real-world impact of Reveille on ECM performance from customers in every industry.
Ensuring Operational Integrity Of Web Services And Services-Oriented-Arcitecture (SOA) Applications
Learn how to know where your business stands – anytime, anyplace.