See What Reveille Has in Store for Microsoft Ignite 2019
We are excited to exhibit at Microsoft Ignite in a just one week! If you're looking for fresh insight on your Office 365 platform performance and content security come speak to us at booth 2439!
SEE WHAT REVEILLE HAS IN STORE AT MICROSOFT IGNITE
Reveille will be demonstrating our powerful, purpose-built solution that provides visibility and control over SharePoint, Office 365 SharePoint Online and OneDrive content applications. Our specialized monitoring of ECM and CSP hybrid applications goes well beyond general-purpose monitoring, providing context and detailed insight into the performance, adoption, planning, user behavior, security and audit of customer business-critical content stacks.
See Reveille's active monitors, dashboards and user analytics capabilities for SharePoint, Office 365, SharePoint Online and OneDrive to:
SEE
Monitor your content application performance
know
Understand user activity in context
Protect
Detect and investigate suspicious user activity
New Integration with Microsoft Defender ATP Integration for Content Security
We will also be showcasing our new API level integration with Microsoft Defender Advanced Threat Protection (ATP) to detect, speed investigation of and reduce the impact from a content breach.
Key Capabilities of the Microsoft Defender ATP Integration include:
Automatically creates alerts in Microsoft Defender ATP if users are improperly accessing documents or an irregular login pattern is detected.
Accelerates response time by initiating investigative workflows when suspicious activity is detected.
Conditionally or automatically removes user access to the ECM or CSP application.
Instruct Microsoft Defender ATP to restrict user application access or isolates user machine from windows domain.
Generates evidenced-based reports demonstrating compliance for audit requests.
Sound interesting? Find us at the conference in the expo hall to learn more.
Microsoft content applications. We can answer any questions and even provide a quick demo of Reveille's active insight advantage. Plus, you'll get a free webcam cover just for stopping by to talk to us.
Tight on time at the show?
Not Attending? No Problem!
We have your resources for Microsoft Content Security and Performance by Reveille.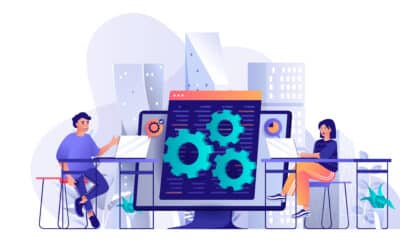 Back to Blog A Better OnBase is Always Possible Hyland OnBase is a powerful content services platform that empowers organizations to streamline their document management and workflow processes. However, successfully managing and monitoring OnBase is essential to...