Seasoned Executive Rick Butgereit Joins as Executive Vice President and Chief Marketing Officer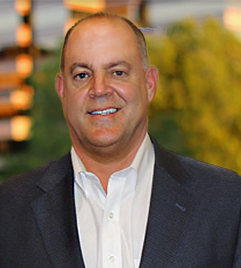 Atlanta, GA – June 25, 2020 – Reveille Software, a provider of active insight solutions for ECM and EIM content, today announced former Infor executive Rick Butgereit has joined the company in a newly created Executive Vice President and Chief Marketing Officer role to define and oversee the company's business and channel marketing strategy.
"This is an exciting time for us as we look to expand our partner channel, and I'm delighted to welcome Rick to the Reveille family," said Reveille CEO, Bob Estes. "Rick brings a new level of expertise and energy to the business. We have an innovative solution that enables companies to better visualize the performance of their content services platforms and the security of the content stored within them. With Rick's proven business marketing and channel growth skills, we are strongly positioned to rapidly expand our partner and customer base."
Butgereit brings to Reveille 30+ years of experience in senior executive leadership positions in high tech companies and has extensive expertise in building strategic customer and partner business models and relationships. He will oversee all aspects of Reveille's marketing, experience design, brand awareness, communications, and create a deeper customer experience. He will also lead Reveille's partner ecosystem program development and business operations. Previously he served as Global Vice President, Field Operations at Infor where he transformed three key groups, Global Partner Operations, Americas Sales Operations and Americas Consulting Operations into a single organization. Butgereit developed and implemented the brand and global program for the Infor Partner Network with unprecedented levels of creativity and operational excellence. Rick has also held senior executive roles in Marketing and Channels/Alliances in small and large enterprise software companies. Butgereit holds a Bachelor of Science degree in Business Administration from Auburn University.
"I am thrilled to be joining the talented team at Reveille to lead the company's channel-only growth strategy. Reveille's agentless solution provides real-time insight into performance, operations, user behavior and security anywhere – in the Cloud, on-prem or hybrid," said Rick Butgereit, the new EVP and CMO of Reveille. "Reveille uniquely targets abnormal digital asset usage, applies real-time behavioral profiling and provides actionable threat response for heterogenous content management systems.  With integrations into the leading ECM and content services vendors, it provides enterprises with a flexible solution to gain actionable insight into their performance, adoption and any content security issues."
About Reveille Software
Reveille's out-of-the-box, agentless, solution helps organizations See, Know, and Protect content applications – anywhere. Reveille's real-time user data, dashboards, and reporting empowers businesses to gain insight and context to make better decisions and improve overall performance and security of content services and applications. Experience the Reveille difference at https://www.reveillesoftware.com.