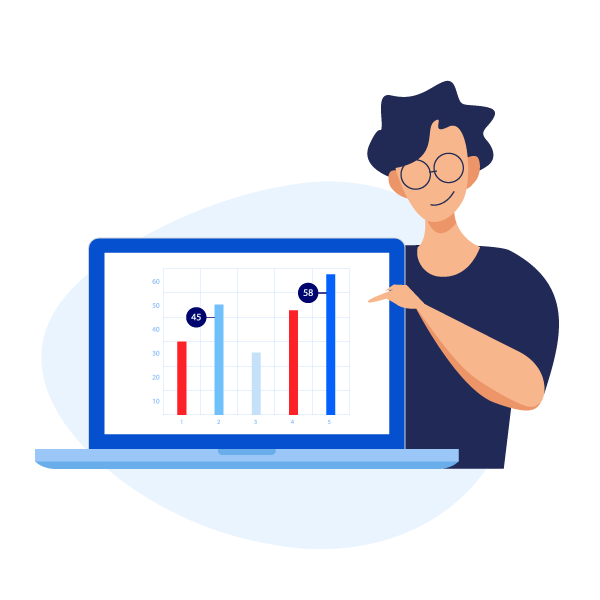 Whether you've spent months preparing for and rolling out a new enterprise content management (ECM) platform or are trying to measure how effective your current ECM platform is – user analytics and the supporting metrics are key. You need to make sure your stakeholders embrace and engage with your ECM platforms to get the most out of your investment and ensure users aren't circumventing enterprise approved and secured tools.
Key User Adoption Metrics
At a minimum you need to be able to answer the following questions to measure and understand ECM adoption:
How active is your user community for each of your ECM platforms?
If you have multiple repositories or sites, are users actively using them all or just some of them?
Within what groups or department is usage the highest?
How has remote work changed adoption and usage?
The answers to these questions will help you pinpoint any issues, evaluate capacity, and assess ongoing training needs. For example, perhaps users are avoiding an ECM app because additional training is necessary. Or, if you have multiple content locations, users may be leveraging some sites more than others, making a site redundant.
Unfortunately getting visibility into user adoption, especially over multiple platforms, can be daunting. It often requires a lot of customized reporting that is cumbersome and time consuming to build out, not to mention competes with other IT priorities.
Do More with Less Using Reveille's Adoption & User Metrics
Just like anything else, choosing the right partner for the job is essential. The good news is you don't need to find a business analyst or use DIY hacks to understand where your ECM adoption stands, instead consider Reveille. With out-of-the-box reports and monitoring for a wide range of enterprise ECM applications, Reveille provides immediate insight into adoption, user activity in context, app performance, content security and auditing of your business-critical content stacks.
Reveille's user analytics with content sensitive metrics allow you to easily identify users for training/expansion, discover hidden use cases, improve app consumption metrics, and more. All with no app changes or performance impact.
Get detailed actionable insight on:
When users access ECM apps and how they are using them.
If the ECM app access falls below a certain use level threshold with automatic notifications.
How the ECM apps are being used by both individual users and group usage for auditing and chargeback.
Optionally disable user access if a user hasn't used the ECM platform within a set period of time.
Sound interesting? Give us 2 minutes.
Watch this short demo to see how Reveille measures adoption and provides actionable insight for ECM success without any heavy lifting.